How to easily build a small promenade and fishing boat ?
Free Map and Guide to boat building
Marine plywood stitched and glued with epoxy resin
The free plans of the boat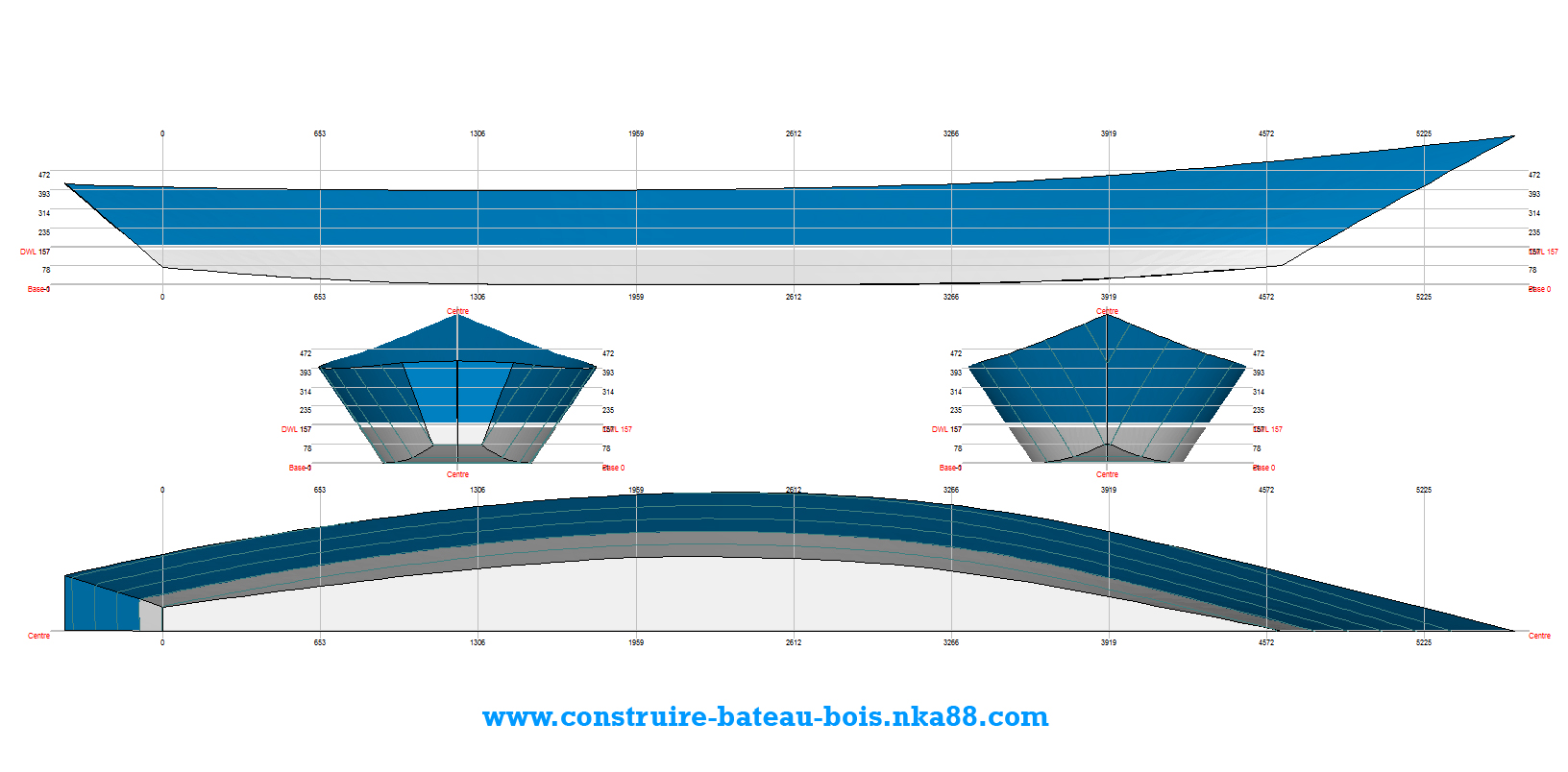 In the chapter you will find and download very simple plans necessary to achieve this small fishing boat. Two leaflets are available for download: the plan of the boat (side and cuts) and the cutting plane of all parts in the marine plywood.
Tools and materials
What tools and materials are really needed to build this small boat. In fact not much ... The most important "tool" is the delfship software and delfship basic version is free ...
Stages of the construction in photos

The hull
Report on the plans against plywood plates
Cutting boards in marine plywood
Collages pieces of plaque against the edges and the bottom
Cut partitions
Panel cut-back
Assembly of the boat by sewing
Grouting leave epoxy resin
Stratification of fiberglass reinforced epoxy
The construction step by step in picture
Installation of battens supporting the front and rear axles
Installation of front and rear
Cutting and laying of strakes
Sanding and bottom rails
Dubbing the transom
Realization of the centreboard pivot
Laying the cleats on decks
Stratification inside the hull
Installation of foam polystyrene (buoyancy, ice)
Stratification of the panels of chests
Laying of the towing
Stratification of the outer hull (glass - epoxy)
hull glacing
Navigation on the lake of Lacanau (France)
The boat is finished. After testing unsinkable, it only remains to be tested in rowing, sailing and with an electric motor. The pictures are taken on the lake of Lacanau (France) Happy reading ..